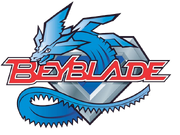 Beyblade anime made it's debut in India and Pakistan around 2006 when it was first aired in Cartoon Network(India).The orignal anime was released in 2002,but on Cartoon Network(Pakistan),it made its first appearance in late 2006.The show started to air in English feed but soon also aired in Hindi dub.
The anime follows the young beyblader namely Tyson,an energetic beyblader always being scolded by his grandfather.He continue his adventure,got his own bit-beast,made many rivals primarly Ray and Kai which later became his friends along with Chief and Max.
Main Characters
Edit
1)Tyson Granger
3)Ray Kon
3)Kai Hiwatari
4)Max Tate
5)Kenny alias Chief.
Beyblade(Toy)
Edit
One of the main causes of anime being popular was infact the engine geared tops commanly known as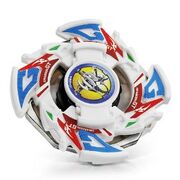 Beyblades.The toy include the Launcher, a Rip cord and blade.It got its popularity in Pakistan between 2004-2006 and in India between 2004-2007.Players eject the tops into a plastic arena known as a Beystadium, with a slightly dished base, where they subsequently strike each other. The last top still spinning wins.