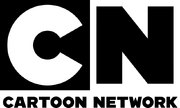 Cartoon Network (Pakistan) is channel aiming at childern from 5-15,created by Turner Broadcasting.The official launch date of channel is April 2,2004.It is also broadcasting in Bangladesh and Afghanistan.However the channel follows the Pakistan Standard Time.
Separation
Edit
Before April 2004,Cartoon Network (India) was available for Pakistani viewers.Since PEMRA had implimented ban on channel many times for abundance of Hindi-Dubbed cartoons,Due to this reason separate channel for the Pakistani viewers was created.It was the first children's channel in the country that was meant for the local market, rather than a relay of an Indian or Asian network feed.
Available Languages
Edit
Cartoon Network (Pakistan) airs cartoon in following languages:
1)Hindi
2)English
The anime-dedicated  block started on the broadcast premiere day of Cartoon Network Pakistan, April 2, 2004. Toonami block became one of the favourite block for the children in no time. According to the calculations, most of the children of the age 10-18 watch Toonami block regularly. Toonami block features the Japanese Animated Shows.
List of Anime featured
Edit
Bakugan Battle Brawlers
Battle B-Daman
Beyblade
Beyblade V-Force
Beyblade Metal Fusion
Beyblade Metal Masters
Blue Dragon
Deltora Quest
Di-Gata Defenders
Digimon Adventure
Digimon Adventure 02
Digimon Tamers
Digimon Frontier
Digimon Data Squad
Dragon Ball Z
Eon Kid
Duel Masters
Guru Guru
Inazuma Eleven
Maskman
Mirmo!
Mix Master King of Cards
Naruto
One Piece
Pokémon: Indigo League
Pokémon: Adventures on the Orange Islands
Pokémon: The Johto Journeys
Pokémon: Johto League Champions
Pokémon: Master Quest
Pokémon: Advanced
Pokémon: Advanced Challenge
Pokémon: Advanced Battle
Pokémon: Battle Frontier
Pokémon: Diamond and Pearl
Pokémon Diamond and Pearl: Battle Dimension
Pokémon Diamond and Pearl: Galactic Battles
Pokémon Diamond and Pearl: Sinnoh League Victors
Transformers: Energon
Transformers: Cybertron
Ultimate Muscle: The Kinnikuman Legacy
Ultimate Muscle II
Mojacko
Currently airing Anime
Edit
On 29th of April,2013 Cartoon Network Pakistan pulled of the Toonami block and completely removed it for the second time,the first time being 8th September,2008.However another anime Mojacko has started to air since 13th of May,2013.
External Links
Edit