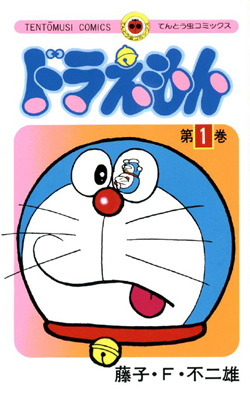 Doraemon anime made it first debut on Indian Channel Hungama TV in 2005.Hungama TV continued to air the anime till November 2010 until its sister channel Disney India began to air old Hindi dubbed episodes.
Doraemon(1979)
Edit
In India,the first Doraemon series debuted was Doraemon(1979) in 2005.This show aimed at childern from age of 5-15.Orignally this part of anime contain 1787 episodes while atleast thousand of episodes have been aired.Usually Disney shows old episodes but in November 2012,it began to air newly Hindi dubbed episodes.Due to availability of Disney in Pakistan and Bangladesh,this show also became one of the famous kids shows.
Movies Aired
Edit
All the movies of Doraemon that have been aired in Hindi dub are part of Doraemon(1979) except for one.Following movies have been aired on Disney India:
1)Nobita's Little Space War aired on 5th December,2010.
2)Nobita's Great Adventure In The South Seas on 5th June,2011.
3)Nobita and the Steel Troops-The New Age aired on 6th October 2011(cinemas) and 6th May(television).
4)Nobita's Dinosaur aired on 27th November,2011.
5)Nobita's Dorabian Nights on 1st December,2012.
6)Nobita's 3 Magical Swordsmen on 23rd March,2013